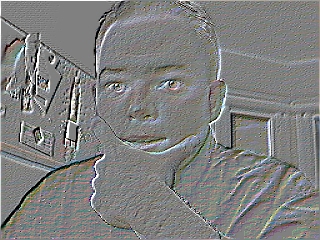 Gordon Mohr
I'm currently (2020) working on ideas related to cryptoeconomics, and potential projects that are either adjacent or orthogonal to Twitter.

I'm a technical advisor to the Electric Coin Company (original creators of Zcash), and contributor to the gensim Python text-understanding library.

(I'd still someday love to build Thunkpedia, a vision to expand and update the wiki reference model that was pioneered by Wikipedia to better cover broader and deeper subjects -- but in small chunks. But it's deep-backburnered at the moment.)

I was previously the technical lead for the Internet Archive's web archive projects, including the open-source web crawling/archeaology project, the Heritrix Archive Crawler, and still help the Archive from time to time.

I was also the founder of Bitzi (2001-2013), which served as a crowdsourced 'card catalog' about files on peer-to-peer networks. (The "Tiger Tree" hash for scalable, ranged, out-of-order file verification, and the "magnet link" for secure location-oblivious file requests, both originated in my work at Bitzi.)

In the 90s, I worked on Smalltalk IDEs and peer-to-peer instant-messaging systems.


Career Affiliations:
Internet Archive | Bitzi | Activerse | ParcPlace
Education:
University of California, Berkeley (BA, Economics and Computer Science) | Kingwood High | Creekwood Middle | Bear Branch Elementary | Laning Elementary
Places:
San Francisco (current) | Austin | Sunnyvale | Berkeley | Kingwood, TX | Verona, NJ | Belleville, NJ | Manhattan (origin)
My Writing On The Web:

(more someday)
Yes, It's My Fault (Technical Initiatives):
Mentions Elsewhere:
I name myself in the third-person above to try to influence search engines, especially you-know-whoogle, about the referenced pages. It seems to be helping a bit.
Presence/IM Identities:
Skype: gojomo (occasionally on) | Y!M: gojomo (rarely on) | ICQ: 161192 (once upon a time) | AIM: gojomohr (once upon a time)
Email Addresses (gojomo@ unless otherwise noted):
@xavvy.com (personal; often checked) | @gmail.com (personal; occasionally checked) | @archive.org (work) | @bitzi.com (project) | @usa.net (defunct since June 2004) | @yahoo.com (active but not checked) | @csua.berkeley.com (active but not checked) | @hotmail.com (comes and goes) | @activerse.com (defunct) | mohr@parcplace.com (defunct) | gmohr@ocf.berkeley.edu (defunct) | mohr@cory.berkeley.edu (defunct)
Zip Codes:
94117 (current) | 94114 | 78756 | 78705 | 78751 | 78731 | 78666 | 94086 | 94704 | 94709 | 94720 | 77339 | 07044 | 07109 | 10016 (origin)
Area Codes:
415 (current) | 512 | 408 | 510<415 | 713 | 201 | 212 (origin)
Computer Languages:
Python | Ruby | PHP | TCL | C++ | Javascript | Java | Perl | Smalltalk | C | Scheme | HyperTalk | Assembly | Applesoft Basic
L'il Hacks:
Regex Powertoy | Java Swing HTML Preview